EISCAT for 1981-2020

---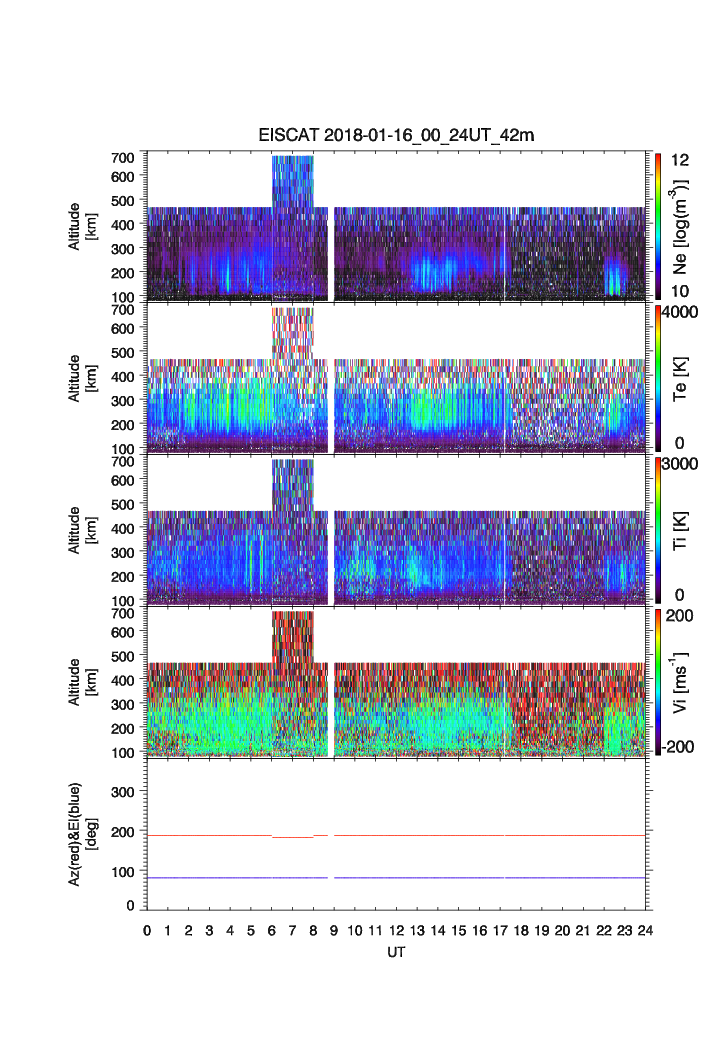 Conjunction Event Finder (ISEE ERG-SC, DARTS/ISAS/JAXA)
Spacecraft Footprints and Ground-Based Instruments:
Polar 1 day
Mid-Latitude 1 day
(ISEE ERG-SC, DARTS/ISAS/JAXA)
---
Positive ion velocity for going away.
Absolute value of electron density (Ne) should be carefully checked.
---
Links
---
Acknowledgments.
EISCAT is an international association supported by research organisations in China (CRIRP), Finland (SA), Japan (NIPR), Norway (NFR), Sweden (VR), and the United Kingdom (NERC)
---
If you have any problems, questions, or comments, please contact Yasunobu Ogawa (email: yogawa at nipr.ac.jp) at NIPR.
This page is produced by Yasunobu Ogawa.
Last Modified: March 31 , 2020